Delivery and collection can take place directly at the castle via Maretsch car park (P7).
Please note:
1. The actual parking takes place in one of the nearby car parks. The Maretsch car park (P7) is directly adjacent to the castle grounds. However, parking spaces are limited.
2. Trucks, sprinters etc. cannot be parked on the grounds of Maretsch Castle. It is recommended to park them in the Maretsch car park (2.2€/h on weekdays, 1.1€/h on public holidays and between 20.00-7.00) or in the surrounding multi-storey car parks.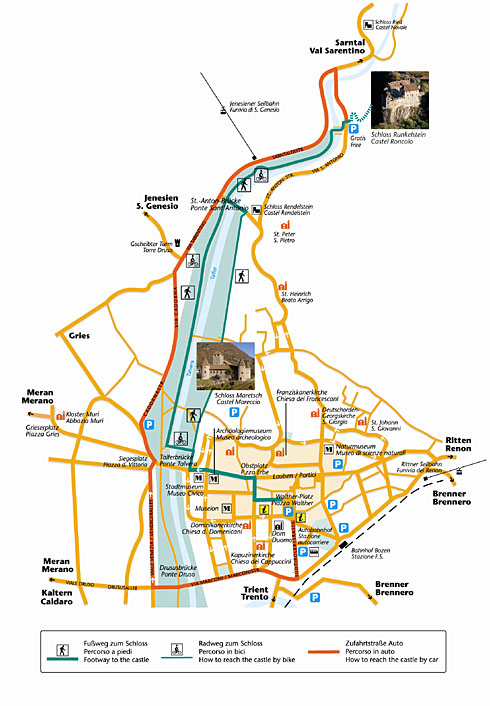 CAUTION! The restricted traffic zone in the center of Bolzano has been monitored by a video control system since the beginning of May 2014.
Follow the signs to the public parking lots and make sure not to drive through the video-monitored gates in order to avoid sanctions.
The electronic parking guidance system at the main hubs in the city provides information about the free parking spaces in the various car parks in Bolzano.